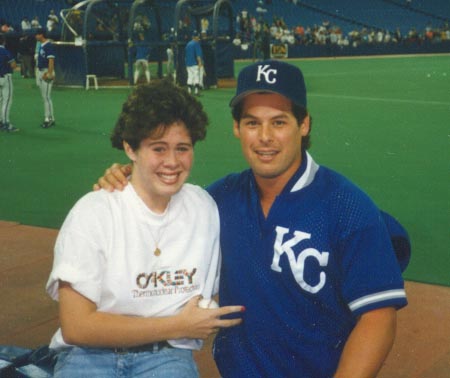 My Daughter, Laura, on the day that she finally met her hero, Gregg Jefferies.
This photo started a chain of events that ultimately led me to establish
Sports Heroes & Celebrities
.
The photo was taken in Toronto, just prior to the Royals taking on the Blue Jays. Laura had idolized Gregg for a number of years and actually (as you can see) began crying when she got to meet him. Laura, (along with the rest of the Dagon clan), eventually got to know Gregg and his wife, Melanie.
Gregg's kindness and his loyalty to his fans restored my interest in sports. Within a year, I established Sports Heroes & Celebrities and have enjoyed getting to know so many celebrities.
I will always be grateful to Gregg Jefferies!